Up Lighting
Dynamic lighting (Not Static).

Can be changed to any color

All remotely linked to one wireless light controller.

All units are battery operated,

No cords across door ways.

No Heat (Child Safe)

Lights are placed at the base of a wall and pointed up.

Up to 16 LED up light units to cover 4 walls.

Add ambiance by providing background mood lighting.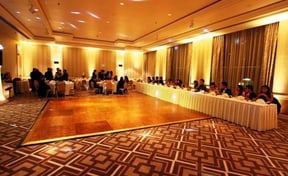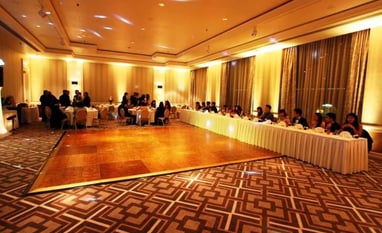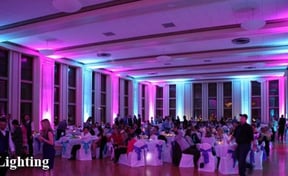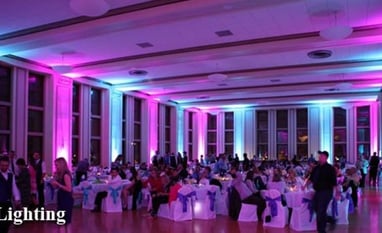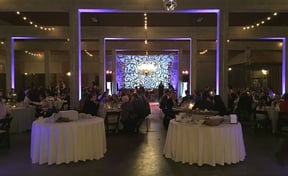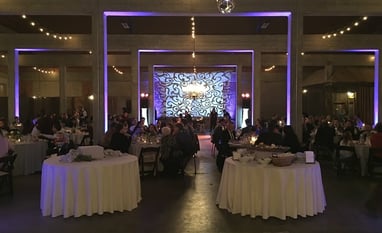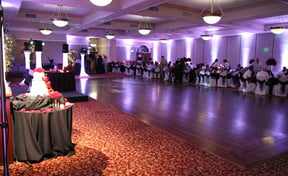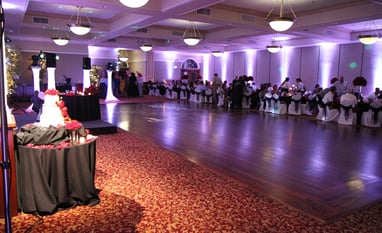 Pattern Leaf Lighting
Image can be projected on the Floor, Ceiling or Wall.

Static image.

Scroll through pictures to see sample patterns.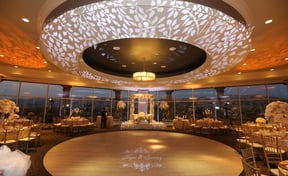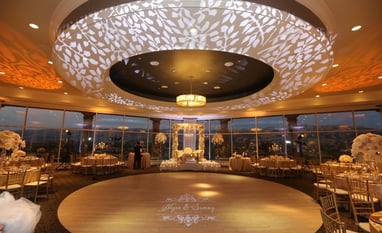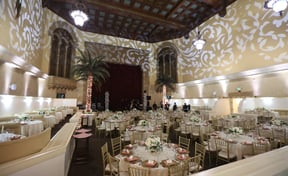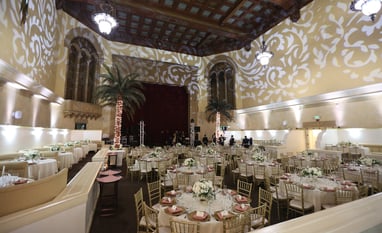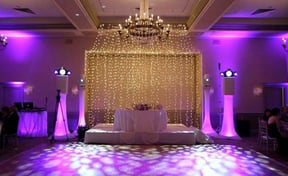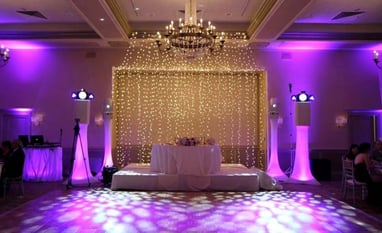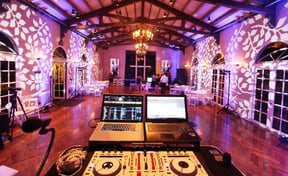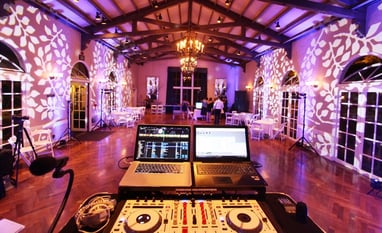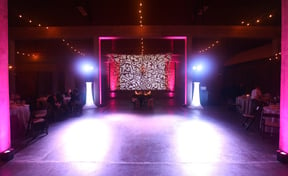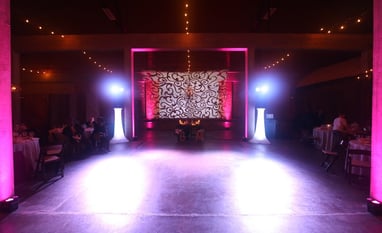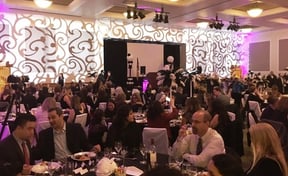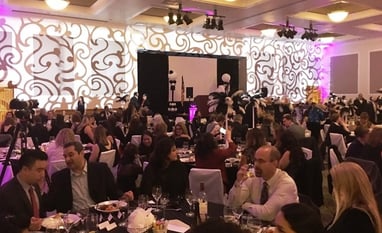 Monogram
Names and Date projected on:

Dance floor, Wall or ​Ceiling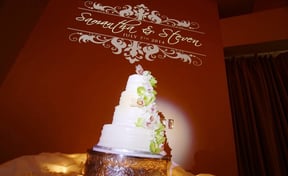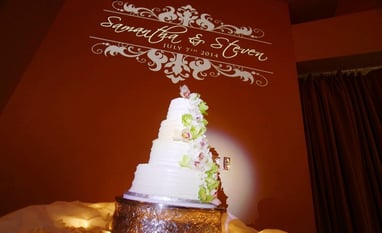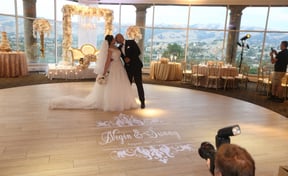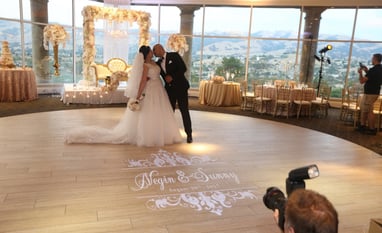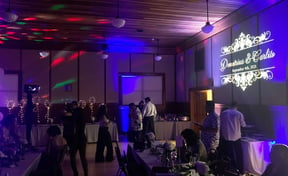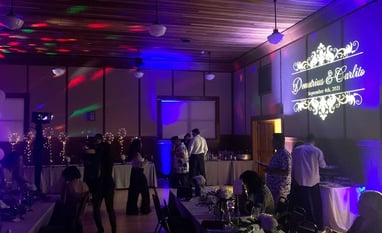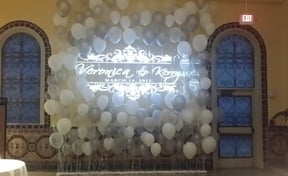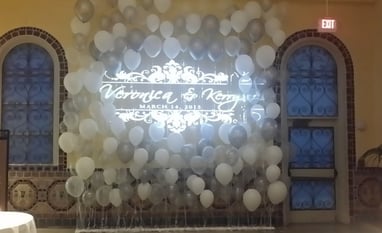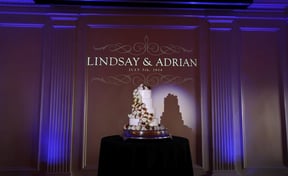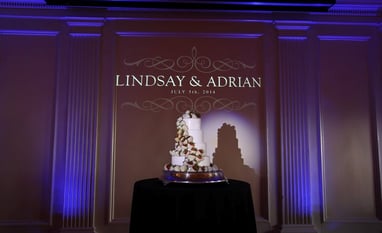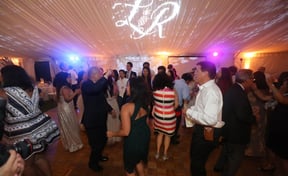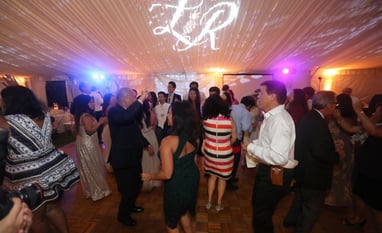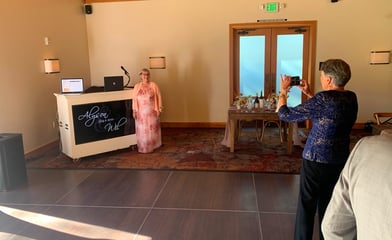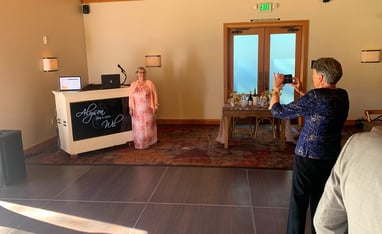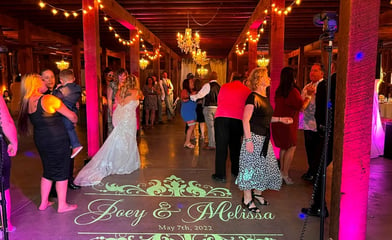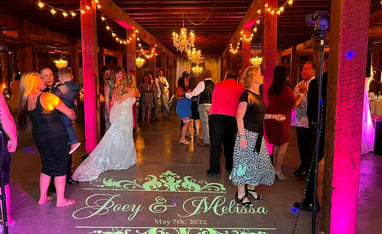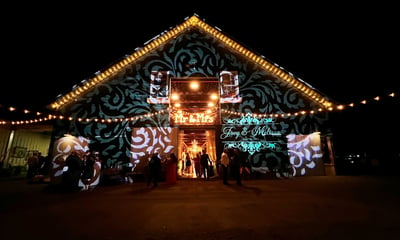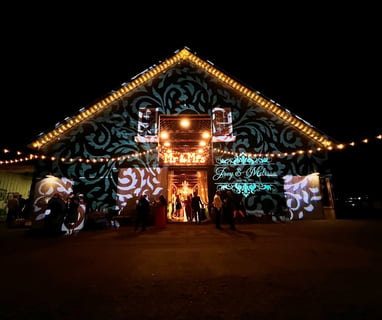 Dancing on Clouds
This is a dry ice fogger puts out a thick, dense, low-lying fog by condensing water vapor out of the atmosphere. We use dry ice (the solid form of carbon dioxide) to condense the water vapor out of the air and last for 4-5 minutes.

This is not a Smoke or Fog machines , Fog machines use special fluid to produce thick white smoke to create an impressive visual effect. But the heated smoke rises and dissipates around the room which can cause the fire alarm to be triggered.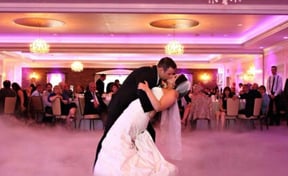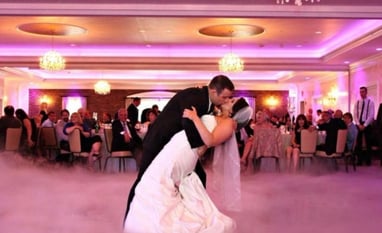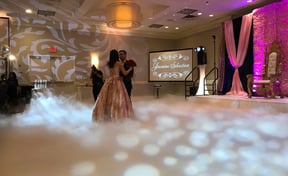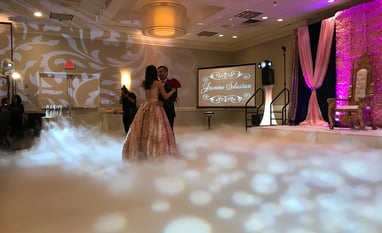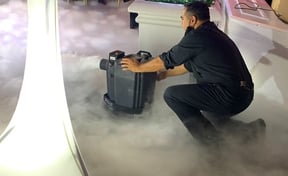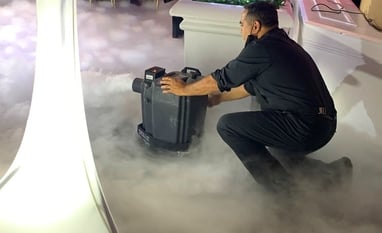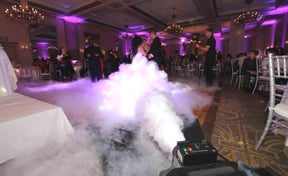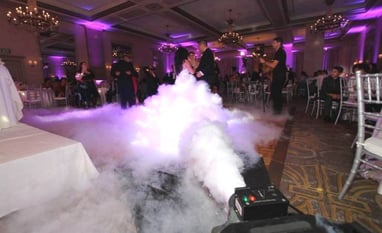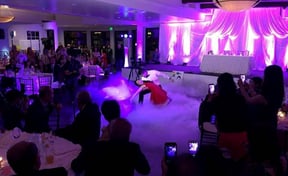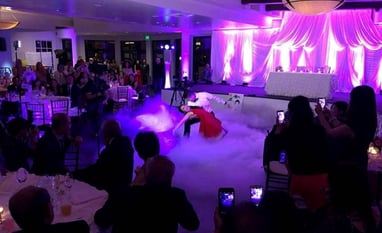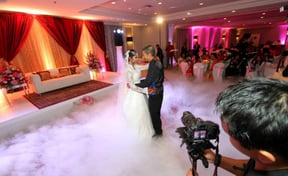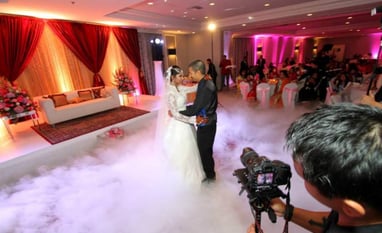 Moving Heads
A multifunctional projection light that can move freely around all axis and have an integrated color changing ability.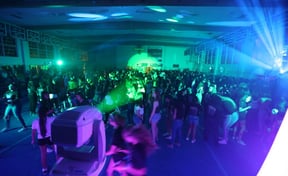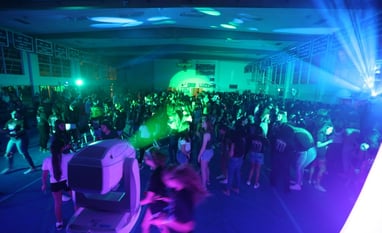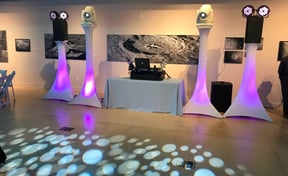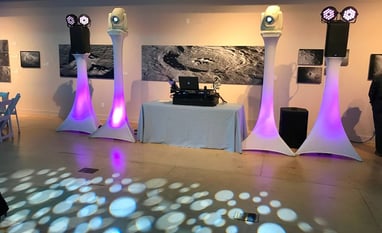 Dance party with mirror ball package
Video Projector and Screens
8ft Projection screens

Short Throw Video Projectors

We have two units